Welcome to L B Equine Services
L B Equine Services based in Somerset provides a friendly and professional service for many equestrian needs.
A lifetime passion for animals, and horses in particular is how I turned my hobbies into work I enjoy and setting up L B Equine Services.  I have over 30 years experience in owning and working with horses of all levels and abilities as well as having worked in many race yards (Richard Barber/Philip Greenwood/Pat Rodford/Nigel Hawke/Simon Burrough & Chris Barber).  I've also run a small hunt yard/worked with show jumpers, eventers and young stock.  
I have an ex racehorse 'Stran Millis' and my mum has a TB mare 'absolutelyheavenly' which I compete in the showing world, doing all the local county shows and we have made it to Aintree in the ROR championship show.   You can often find me out hacking and riding alongside my mum when we're not working, just enjoying the countryside.
My Services
Equine Sports and Rehabilitation Massage
Based in Somerset covering, Chard, Ilminster, Crewkerne and Axminster Area
Horse Sports Massage
I'm a fully qualified Equine Sports and Rehabilitation Massage Therapist, I offer initial sports massage and follow up sessions, as well as pre/post Event Massages.
For more information about the benefits of horse massage click the link to my massage page below
Call Lu 07779 008417 to book your horse massage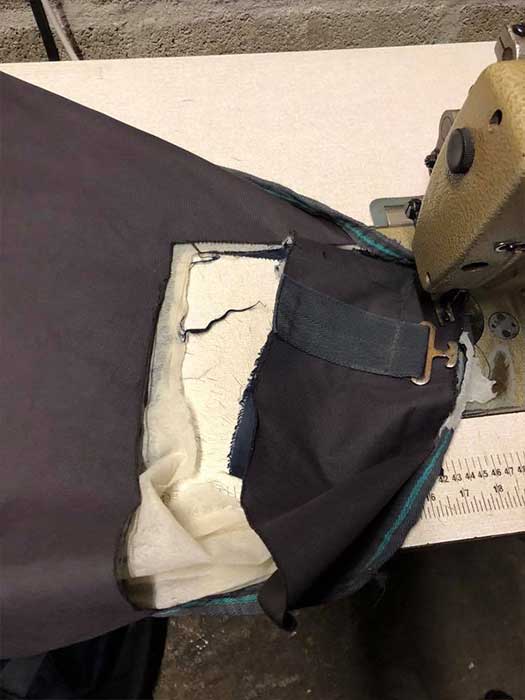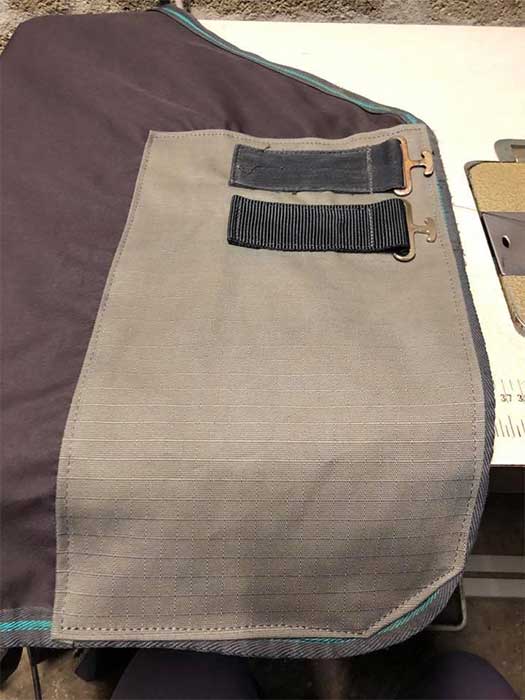 Horse Rug Washing & Repair
I have an 18kg semi industrial washing machine which can handle most items; I don't only wash equestrian items, I wash sleeping bags, personal coats and trousers, dog bedding and coats, please just ask me.
I use rugsafe washing and proofing products which is detergent free and kind to the horse and rug plus it is antibacterial.  The rugs are either air dried or put on a centaur rug dryer which is brilliant in the winter months.
"Fast turnaround, friendly and professional service."
A collection and delivery service is available on a minimum order of 3 rugs or £5 charge applies, alternatively you can drop off and collect.
Repairs are subject to enquiry for pricing and rugs do need to be in a clean state before repairs can be undertaken.  
Call Lu today for any rug wash and mending 
Horse Exercise
Do you find yourself swamped with the daily tasks and can't get to ride yourself?
Put your trust in L B Equine Services to help with all exercise duties.  With over 30 years of equine experience and having ridden many different horses, I can take care of your horse(s) for you, giving you complete peace of mind they're well looked after and get the exercise they need. 
Exercising duties include tacking up/untacking and rugging up if needed and assumes that the horse(s) are in the stable in a suitable state to be ridden (individual requirements can be arranged and tailored to your needs – please just ask!)
Horse Clipping and Trimming
Want to keep your horse looking neat and tidy? I provide a full range of clipping and trimming from a little leg trim to a full hunter clip. I'm fully insured and use Listers Clippers, I have battery clippers, along with trimmers for doing ears, whiskers etc.
If your horse is nervous with clipping its not a problem as my battery clippers are quiet and I am happy to work with you if a vet is needed for sedation.
Please ensure horses are in a clean and dry state, free from sweat and dirt.
Call today 07779 008417 with your horsey requirements or email me through the contact form below.
Quotes depend on time and services required.  
Meet My Team…
Meet Stran Millis (left), he's qualified for ROR championship show at aintree for the last six years and in 2017 we went to aintree and did very well!
Meet Absolutely Heavenly (right), she has won most of her classes and is doing extremely well.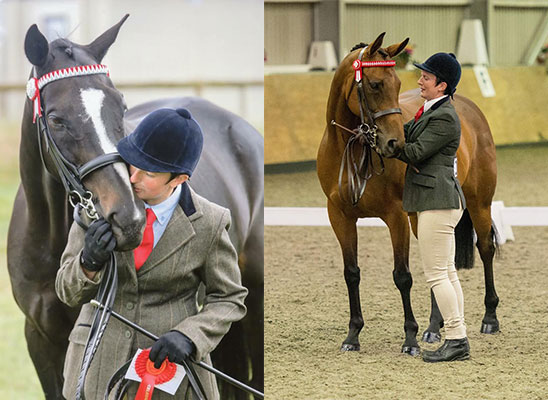 Absolutely fantastic service, I had been let down on several occasions by others. When I phoned Lucinda she came within a week to clip Ebby, full clip – excellent job, very professional, patient and kind. Highly recommend.
Whether it's rug washing, clipping or horse-sitting Lucinda is fab. We love her and wouldn't use anyone else